Our Boarding facility is an opportunity for students to learn a number of life skills while having access to a high- quality education.
MRDA Hostel provides a home away from home and plays a very important role in a student's life in the boarding school. We take care to see that our children receive the same loving care and attention as they would at home.
This is the place where they bond with their peers and forge ties with the dorm-parents. We try to ensure that the atmosphere in the dormitory is calm and peaceful. Prayer sessions are conducted every morning and night.
Students receive phone calls from their parents once a week on a specified day and time.
There are separate dorms for boys and girls. Each dorm is handled by a dorm-parent who looks into children's wellbeing and studies.
There is a program of dorm visits by staff, in addition to the Dorm Parents, who teach songs, tell stories or supervise games and stimulate group discussions. Further, professionals from various fields also visit the dorms and interact with the students.
MRDA offers boarding from class 3 onward with twin/triple sharing attached bath & toilets and 24×7 security is provided. The hostel rooms are spacious and furnished with comfortable beds, allotted on a sharing basis of two or three students per room and larger dormitories for primary students. The residential facility houses a TV, recreational indoor games and a common study area.
The common dining hall is the place where students enjoy wholesome meals together, offered from a varied menu every fortnight for breakfast, lunch and evening snacks and dinner. Pure vegetarian food is provided
Parent teacher meetings, parent visit days and monthly home going are all salient features of MRDA boarding. This helps the boarder to maintain his emotional stability and touch with his family.
Specially designed study hours under the able guidance of teachers, Scheduled morning PT & meditation, number of outdoor and indoor games, fun filled weekend routine, evening prayer session and personality development program add to the uniqueness of MRDA boarding.
The chairperson is herself personally involved in the day to day activities of the school and stays within the campus. Her being an International licensed trainer for 'Heal Your Life', a certified 'Teen Empowerment coach', and a certified 'LIFE Coach', definitely is a unique blessing for the boarders at MRDA. Boarding school environment in MRDA provides an ideal place where MRDA's mission of "Nurturing Mindset of Compassionate Wealth Creators" could be successfully accomplished.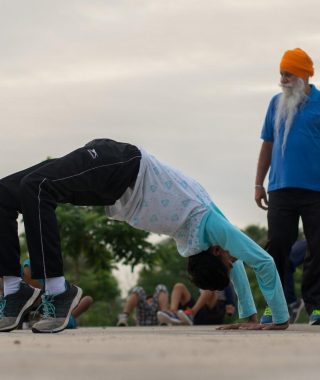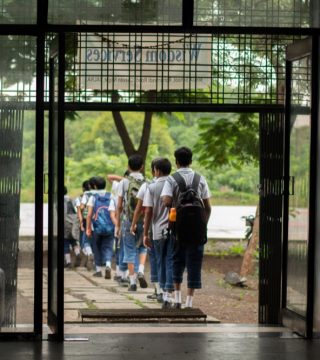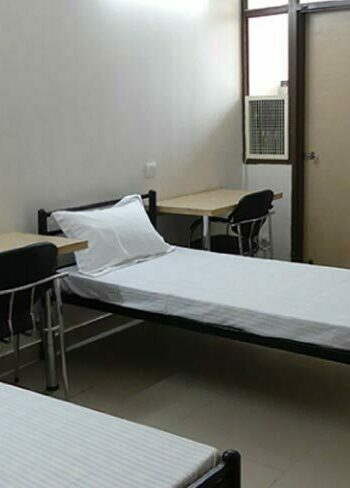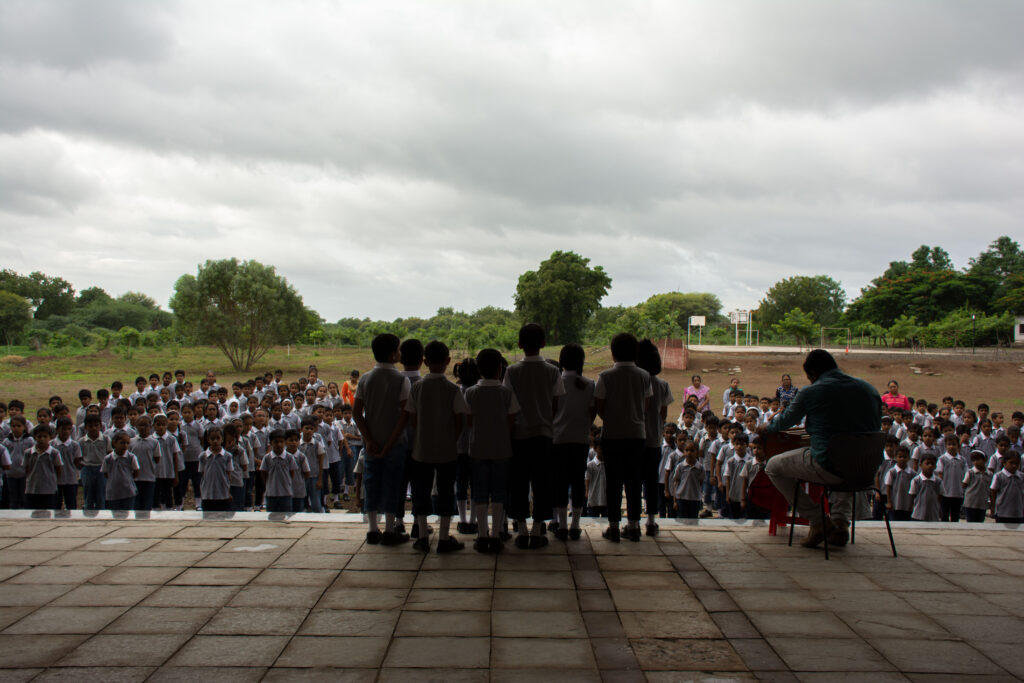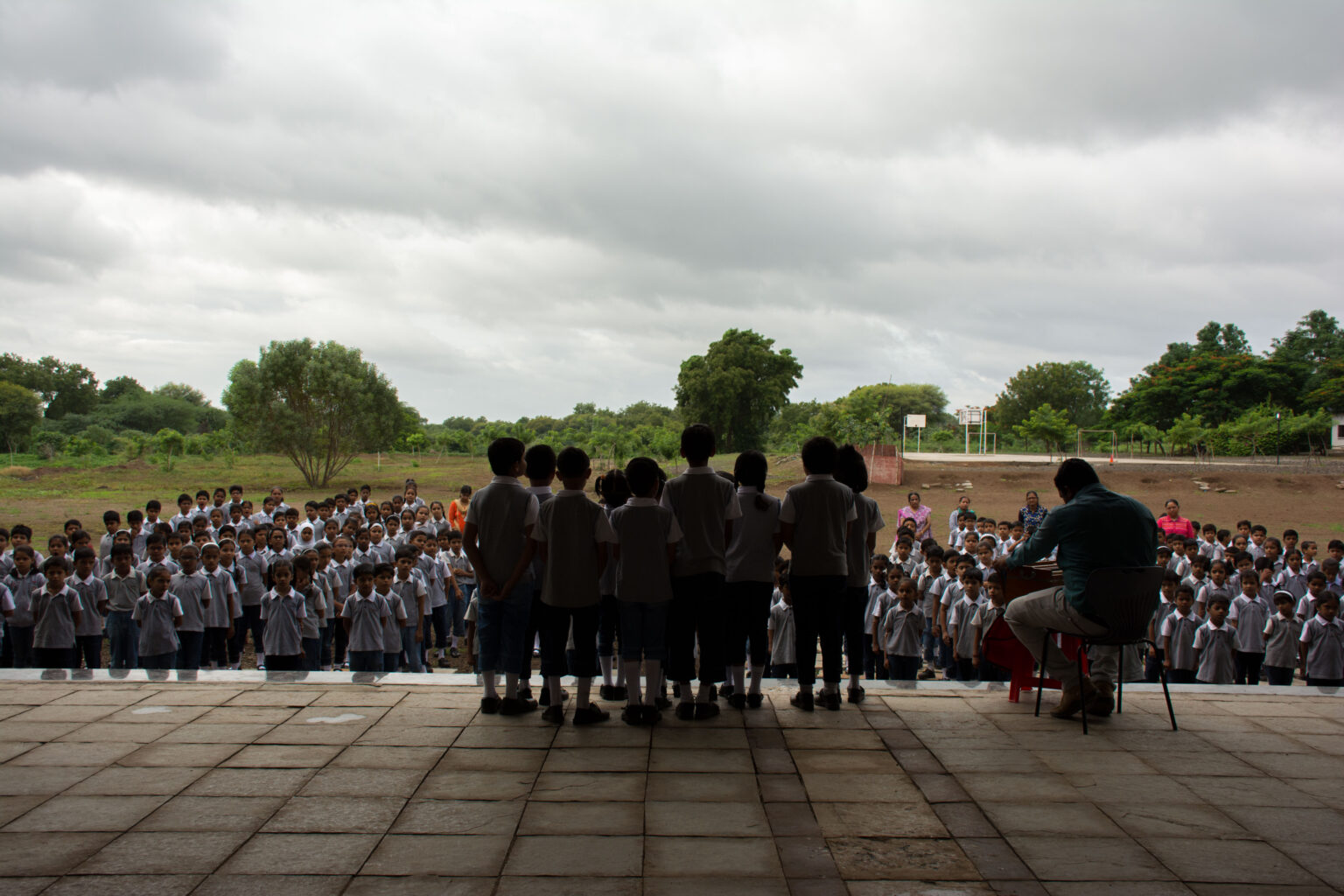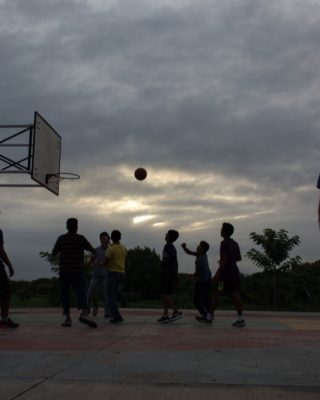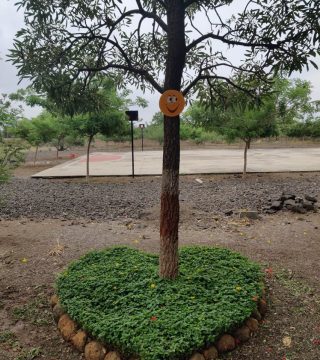 Life in the hostel is very disciplined. Children learn to live in an organized manner as there are fixed times for waking up, eating, play, sleeping and so on. This also ensures that their bio clock is not disturbed
Since most hostel rooms are available on a sharing basis, children learn the importance of cooperation
A child is likely to become more wise and independent since he or she is required to do all their work on their own – taking care of books, clothes, even money. This instils the child with a greater sense of responsibility and accountability
A hostel life keeps at bay feelings of loneliness as children are able to make new friends and are almost always surrounded by them. This also allows a child, especially the introverts to push past their comfort zones and develop meaningful relationships
Hostel life is also conducive to study as children of similar age-groups can come together in groups, sort out each others' queries, exchange books, and so on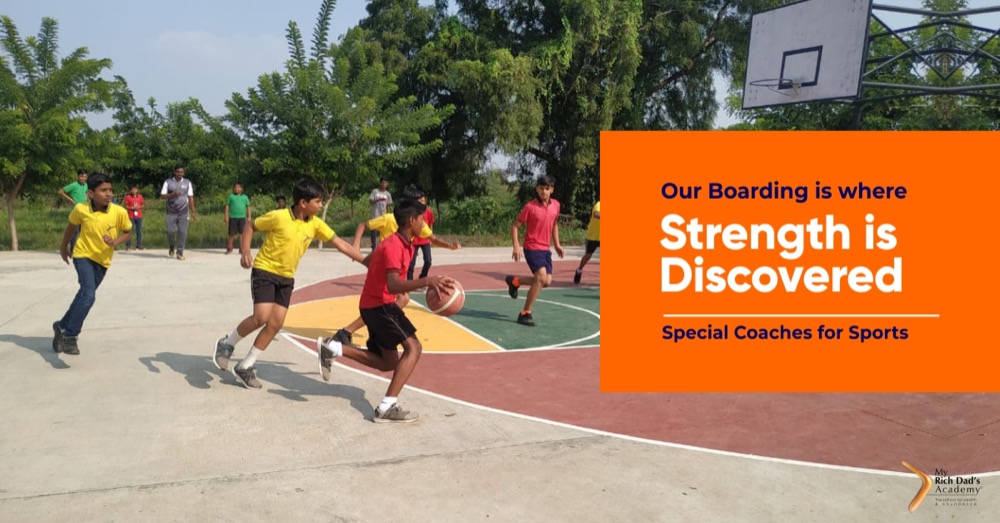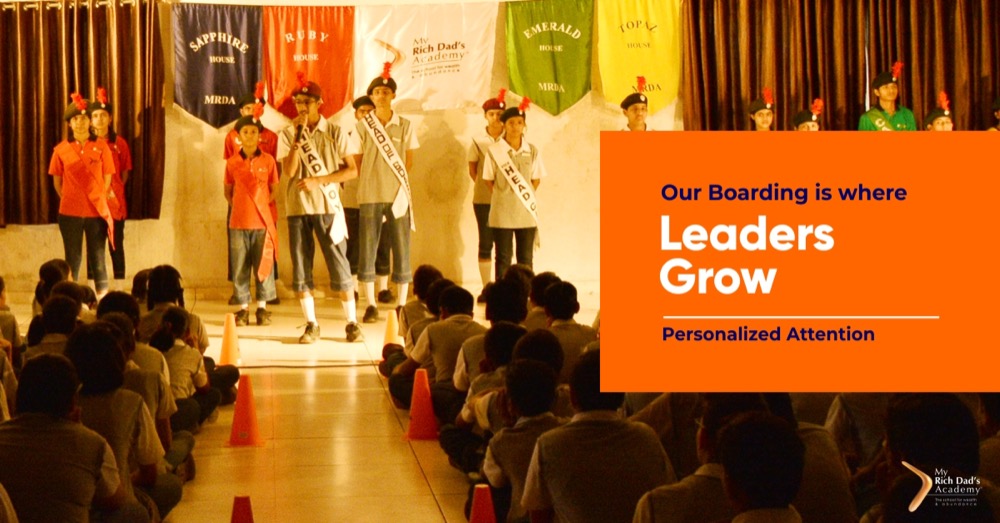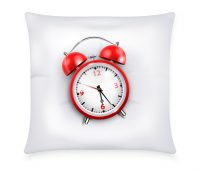 Yoga, Meditation & exercises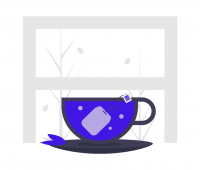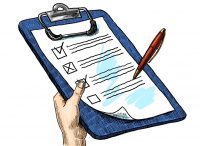 A well-kept school canteen provides healthy and hygienic pure vegetarian food as per the directions of the nutritionist. Students are offered breakfast, lunch, evening snacks, dinner and milk twice every day. Our tasty canteen food is definitely one of the highlights of daily routine for the students. Vegetables, cereals and wheat are organically cultivated on our campus which adds value to our homely nutritious food.
Instead of appointing external cooks (Maharaj), the school has trained local Maushis who love cooking and attain great joy by feeding children which gives our canteen food a motherly touch making it tasty and yet balanced diet for school children. The cafeteria offers a different menu every fortnight for breakfast, lunch and evening snacks and dinner.
We at MRDA believe that health is not to be trifled with. Our canteen's sanitary environment and the fresh, delicious, and healthful menu are sure to cater to the dietary needs of children of all ages. The canteen not only serves as a place to learn healthy eating habits but also plays an important part in building companionships.
Isn't it simply amazing how food was not merely meant to satisfy bodily hunger but also holds the power to satisfy our soul's hunger for communion when enjoyed with others? How many souls have bonded over a simple meal! The canteen, then, becomes a compelling inclusion to any school campus. A hygienic environment and nutrition-dense food are the two prime requisites for a school canteen.
It often happens that children, during the morning rush hours, come to school without having sufficient breakfast. Moreover, on some days the parent may find it challenging to even pack a wholesome lunch. This is especially the case with families where both the parents are working. Furthermore, children today are more likely to eat meals in front of a television screen which further reduces their appreciation for the food and the people they share it with. The school canteen is instrumental in instilling children with a reverence for the food they eat. There's a reason why mealtime is considered sacred. Since children spend a good chunk of their day in schools, ensuring that their bellies are filled with food that meets their dietary requirements is crucial to their growth, development, and concentration in classes. Irregular meal cycle can lead to various health issues – anaemia, obesity, lower metabolism, impaired mental focus – chiefly in the long run.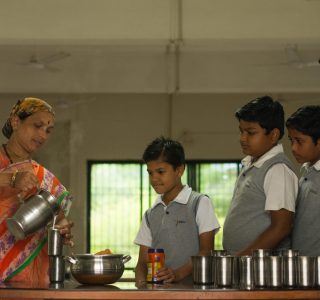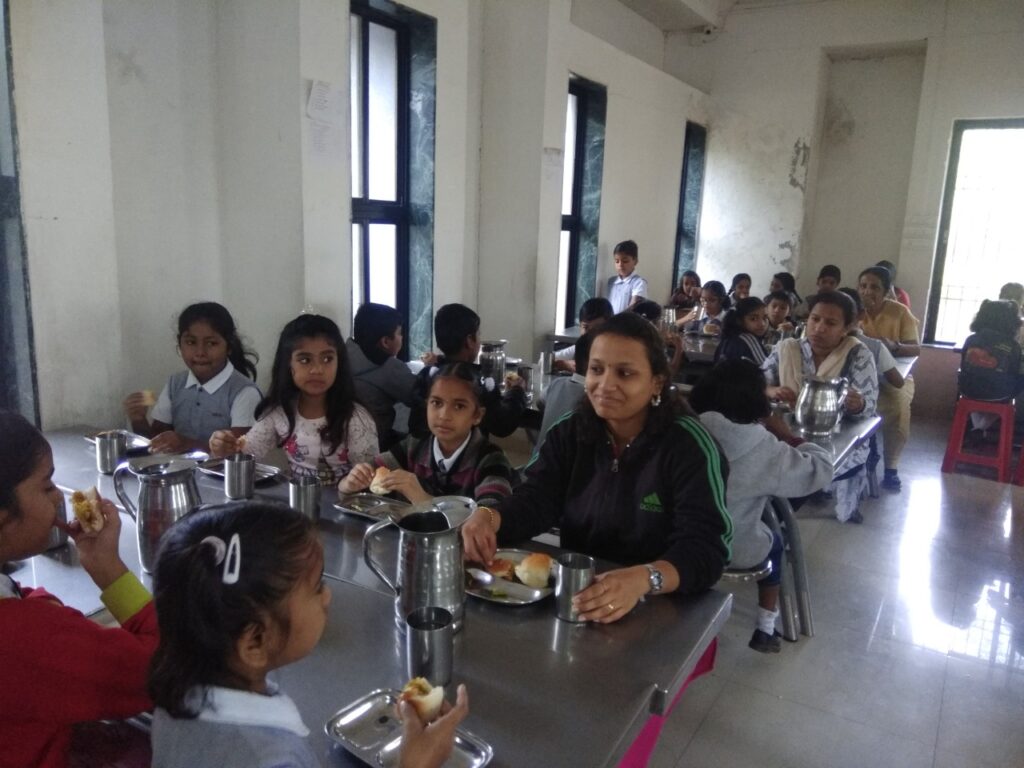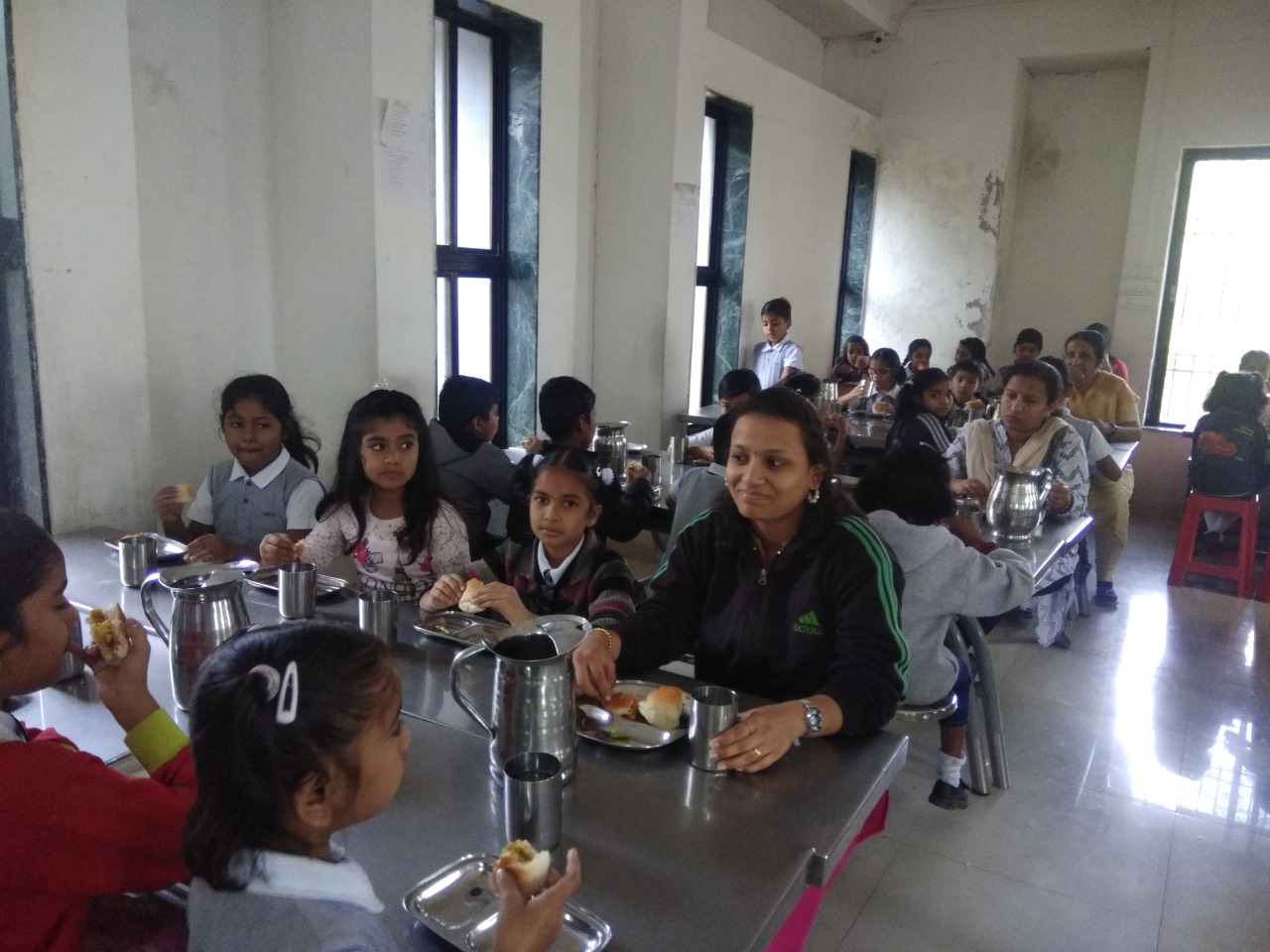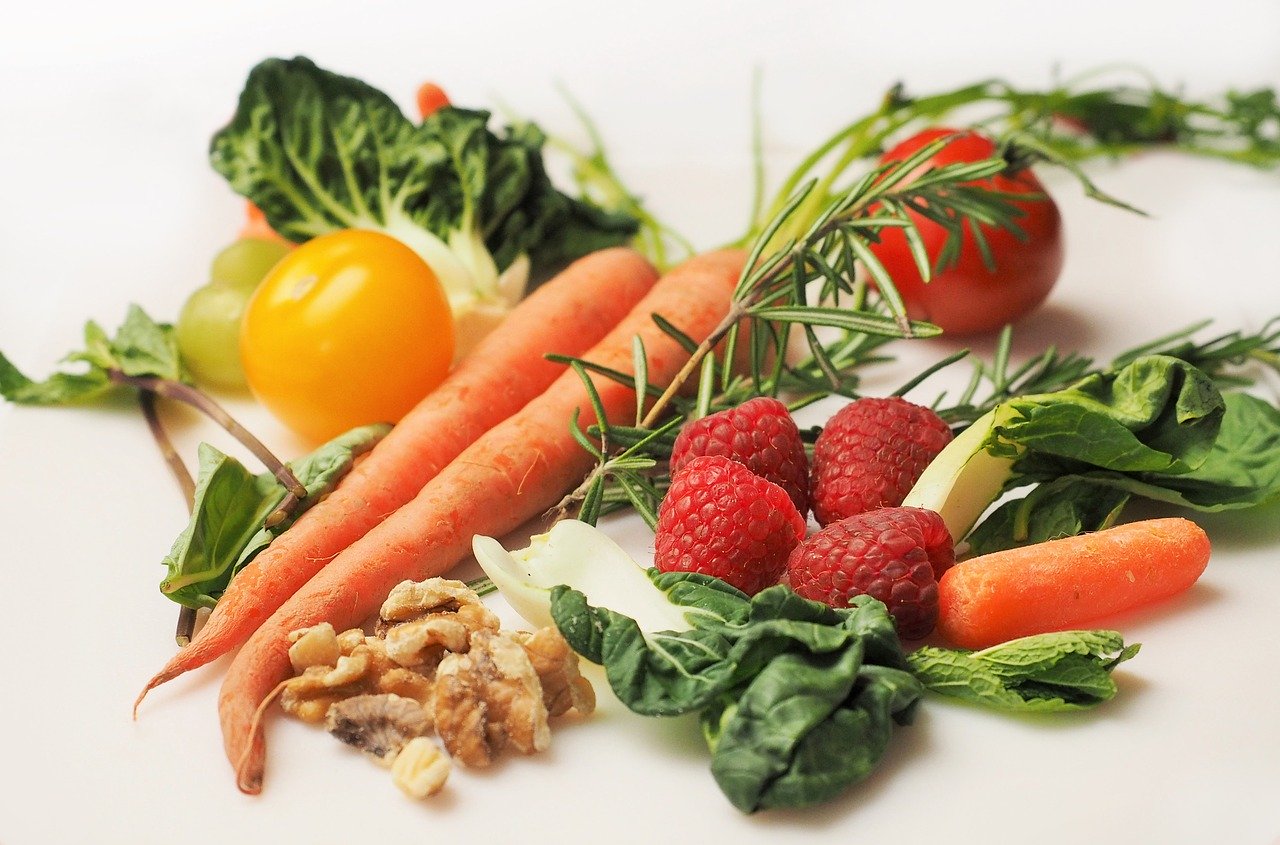 Over the years we have observed that boarding students excel at school in all departments. They outperform their day scholar peers in academics, sports, creative arts, learning new skills and overall discipline. The strict boarding routine enables them to learn all skills faster and deeper while having fun at the same time.
Let's analyze the Academics first, if we calculate the average marks of all boarding students of a particular class and compare it with the class average of all day students of the same class, its evident that MRDA boarders outperform the MRDA day students by more than 20% on an average. This goes the prove the hard work put in by the residential teachers after regular school with the boarders in their study hours after school. These residential teachers are given cyclic duty for remedial classes and additional doubt solving time with the boarders. Further each residential staff is nominated as foster parent for individual students wherein he/she will look after the overall performance upliftment of the nominated boarder as her own child.
The final results of academic excellence at school is represented by ICSE 10th board exams. Given below are the results of boarding students over past 6 years in ICSE 10th board exams is much better than similar results of day students.
Further, analyzing sports and creative arts of boarding students, the results prove that our boarding students have participated at state level competitions in various individual and team sports and performing arts.
Since they get additional time after school hours and weekends for upskilling their interest in creative arts and sports, they learn the skills of each performing arts such as music, dance, singing, etc  and all indoor and outdoor games better and faster. This is achieved through able guidance of respective teachers, coaches and the additional use of the sports facilities on campus.