Eurokids Pre-School (PG to Sr. KG)
Pre-School Programs
Our Mindful curriculum EUNOIA is designed to help your child learn & enhance life skills with specially crafted multi-level kindergarten school programs. EuroKids curriculum for playgroup, nursery, junior kg & senior kg is full of fun activities for the kids. Musical experiences, storytelling, DIY kits and a healthy mix of indoor & outdoor play ensures your child gets the best pre-school experience possible.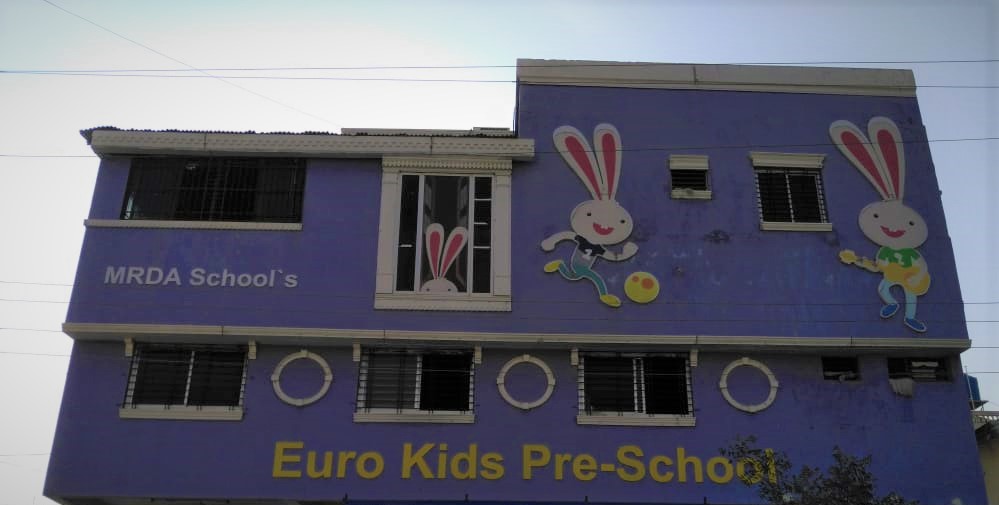 Playgroup
• Hands-on discovery and exploration with exclusive EuroKids kits
• Developing language skills
• Encouraging learning of new age skills
• Engaging children physically, emotionally and socially
• Shaping scientific thought in children
Nursery
• Imparts essential life skills
• Enhances learning and interaction through fun with
• exclusive EuroKids kits
• Cultivates creativity & Develop curiosity
• Improves imagination through Art and Music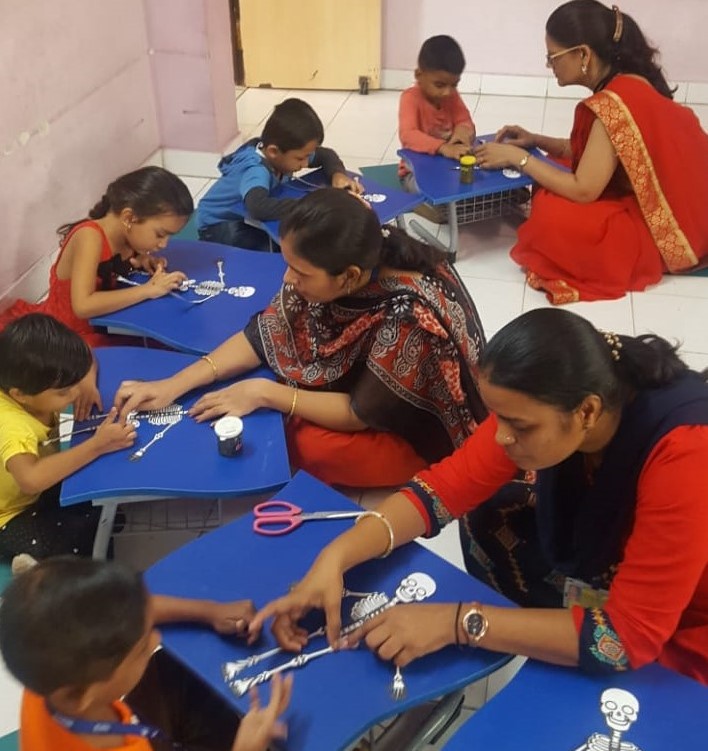 EuroJunior
• Special activities for developing language skills
• Age appropriate learning with exclusive EuroKids
• learningtools Encourages children to express their
• ideas, thoughts and feelings
• Allows children to grow at their own pace
EuroSenior
• Building & enhancing vocabulary
• Developing attention span
• Innovative methods to enhance reading & writing with exclusive EuroKids Kits
• Preparing children for primary school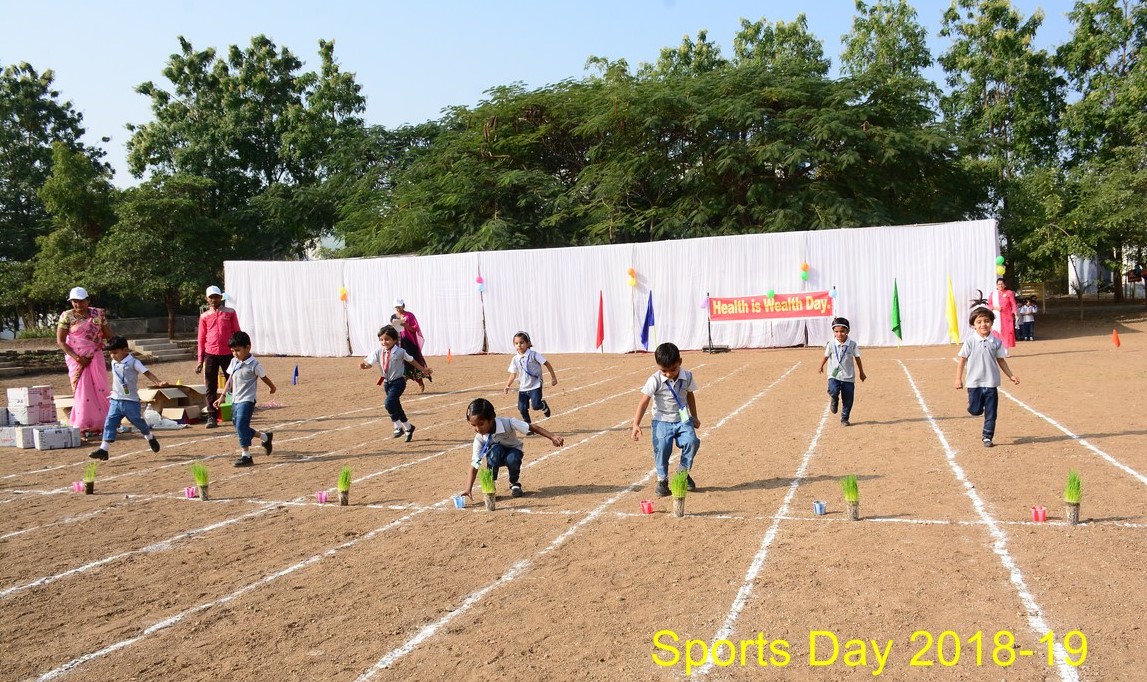 A day with buddy
Your child receives the best pre-school experience with a typical day consisting of fun programs, games, and a host of kids learning activities at playgroup and nursery. Our activities ensure your child unearths his/her creativity, discovers, explores and learns new things every day. Also, through EuroGym and outdoor play we provide a healthy balance of mental & physical developments in your child.

EuroKids offers your child a great environment to learn and discover new things every day like no other Kindergarten. As a parent, you may wonder 'Is the kids preschool near me, good for my child?' At EuroKids, our pre-schools have child-friendly furniture & provide an exciting learning ambience to your child. Infrastructure in our pre-schools is built as per international standards to ensure your child enjoys the best pre-school environment.
Curriculum
EUNOIA, the new age MINDFUL curriculum is derived from our Child First ideology, where the innocent & beautiful mind of a child is the inspiration for everything we do. EUNOIA is structured on three strong pillars in learning: Mindful, Spaced and Blended for Holistic Development in kids. Integrated with Fun based learning methodologies Eunoia, our Kindergarten curriculum gives a great mix of activities and games impacting MIND, BODY and SOUL thus building a strong foundation for the little children to learn, grow and imbibe essential life skills. Our programs are built to provide your child with the right stimulation for their age with the right balance of learning & fun to ensure overall development. Kids games at playgroup & nursery, and kindergarten activities at junior and senior kg class are designed to encourage curiosity and fuel the creative side of your child. Learn More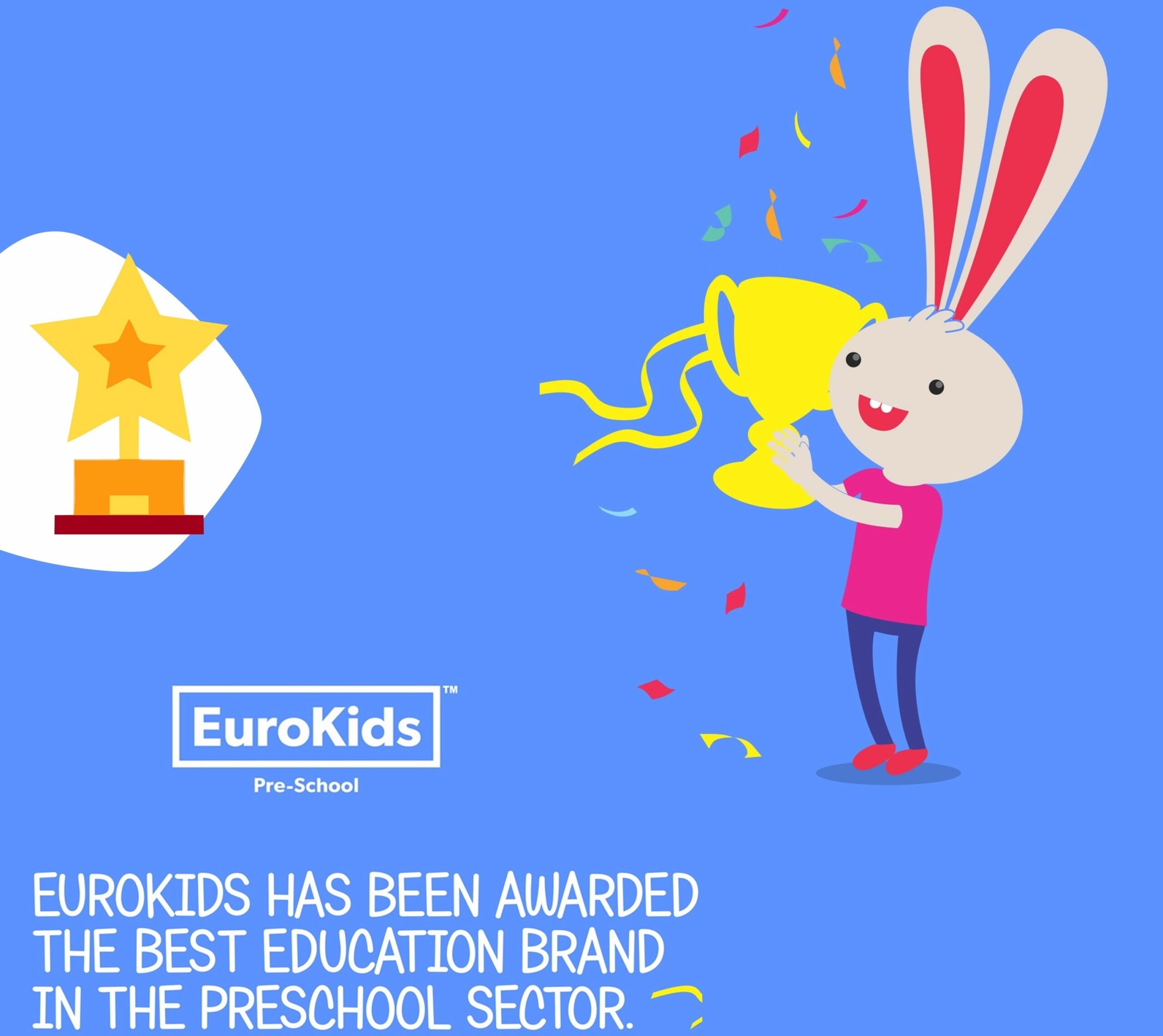 Academics
The school is affiliated to the Indian Council of Secondary Education (ICSE). English is the medium of instruction. The school has a dedicated faculty of highly qualified and efficient teachers, who use modern techniques of teaching.

Skill based assessment is followed from grade – I onwards. Interdisciplinary and experiential learning is encouraged to strengthen conceptual knowledge. It aims to provide all-round development to each student, laying emphasis on academics, sports, music, fine arts and communication, through an innovative curriculum designed to make learning enjoyable.

The education helps inculcate among students 'a sense of purpose' in whatever they do and make the learning process a pleasure and adventure, so that they acquire knowledge to weigh and consider outcomes with reason and discrimination. MRDA houses students from all corners of Maharashtra and provides a caring, friendly and well-structured educational environment. We value students who are curious, willing to transform, creative in thought and action and mentor them towards attaining excellence in both, academics and life.

The emphasis is on the holistically abundant approach towards life. Co-curricular activities and responsibility towards the environment are integrated into the learning process. The efforts are to remain abreast with the latest in the field of education, so that the academic programme remains contemporary that suits to all times.

An optimum student strength is maintained in the class of maximum 30 children per class which results in personalized attention to each child. The school provides ideal infrastructure facilities to the students. Learning needs of each student are met in an environment that is supportive and affirming. Peer tutoring, remedial and enrichment classes are regularly conducted to optimize learning outcomes. The students of MRDA have excelled in all the fields and have proceeded to study in the top colleges of India and abroad.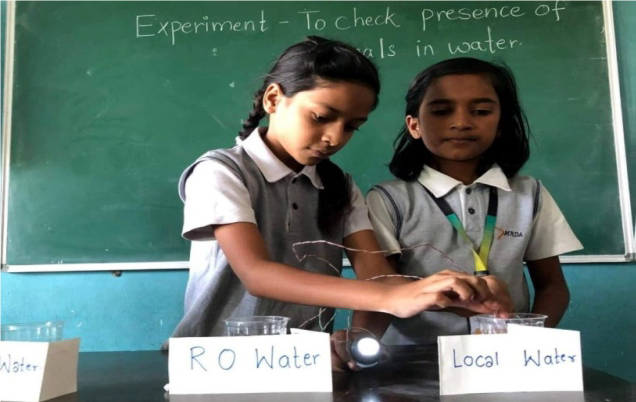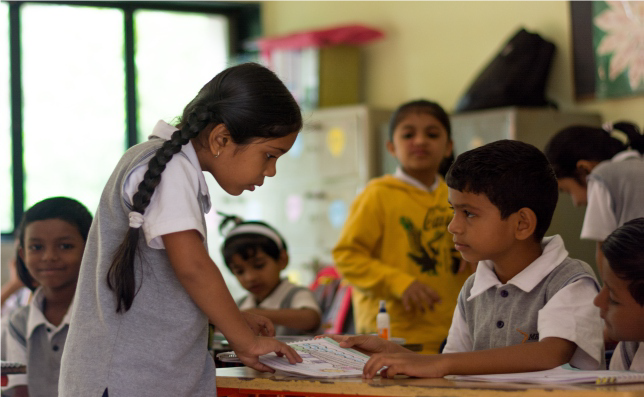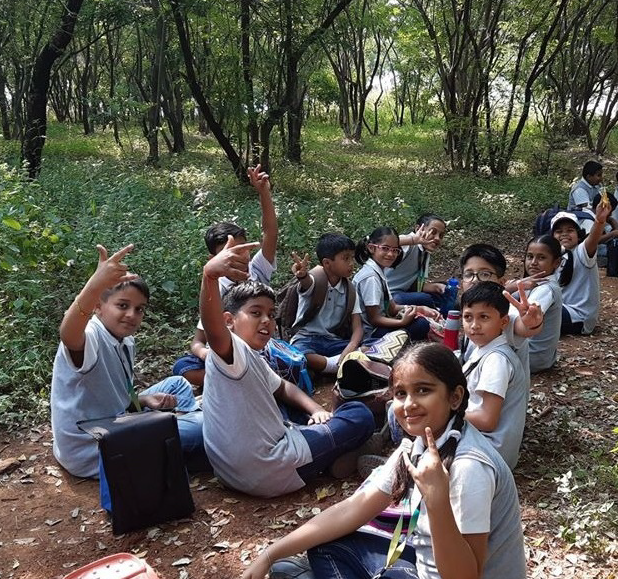 ICSE BOARD Curriculum
The imperative pillar of ICSE board is its syllabus. The syllabus is comprehensive and structured to provide more practical knowledge and helps to build analytical skills in students. ICSE exercises only English as a medium of instruction in classes and also emphasizes more on the subject English. There are

5 ways where an ICSE education will benefit a child.

- Nationally and globally recognized certificate
- Rich, balanced and wholesome content
- Practical engagement and assessment
- Strong basis and foundation and
- Immense future potential.

The ICSE curriculum has been designed to provide holistic learning to the students with the aspiration to encounter bright prospects with regards to their educational future. It prepares the child to have a application oriented thought process with in depth conceptual clarity in all subjects. The holistic approach helps students learn through practical exposure such as science is better in the laboratory and economic is better understood with group projects.

The ICSE curriculum has widespread recognition across all prominent educational institutes in India and worldwide as well. At IIS, we offer well-structured ICSE curriculum combined with expert facilitators that empower our students to become productive, confident, and informed citizen.

Further ICSE board exams offer, the students can opt for subjects of their interest such as Business Studies, Economics, Arts, etc. instead of Mathematics and Science in higher classes. This helps to the students to choose subjects of their choice and obtain maximum marks in 10th board exams. Most importantly the self-confidence of the child is not hampered because of scoring low marks in Mathematics and Science subjects.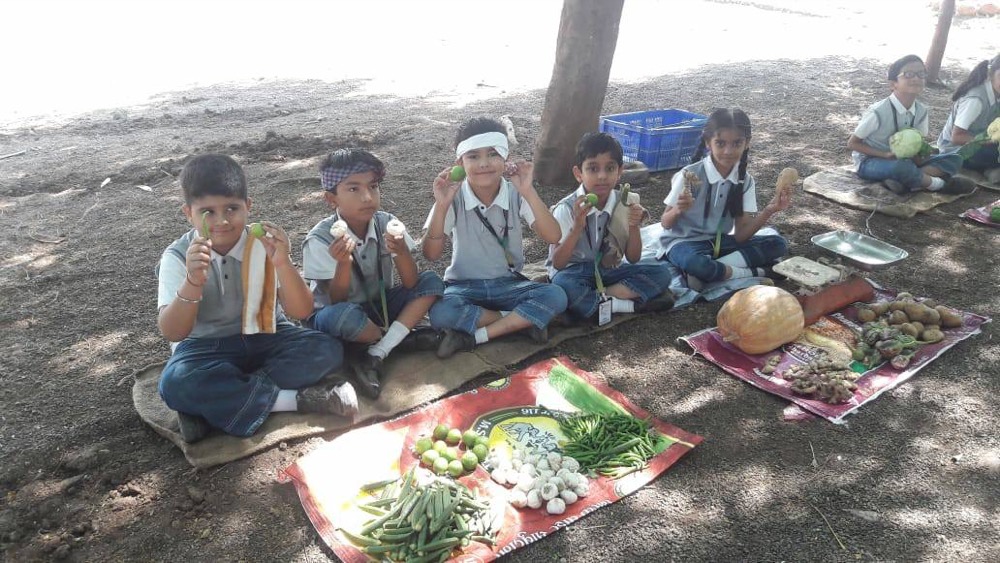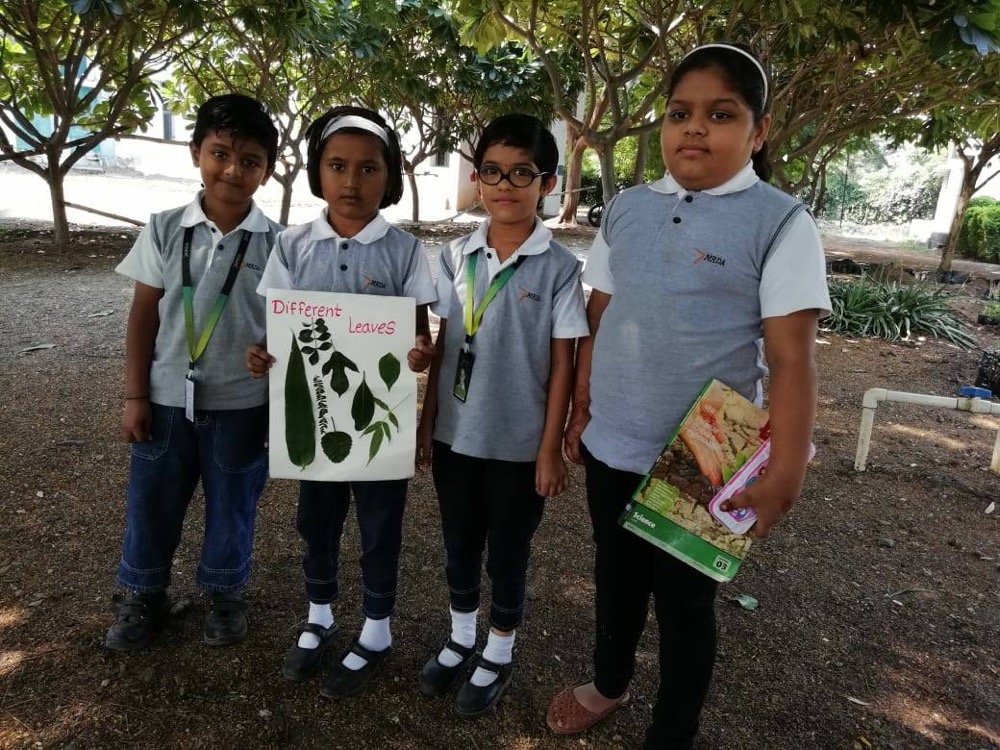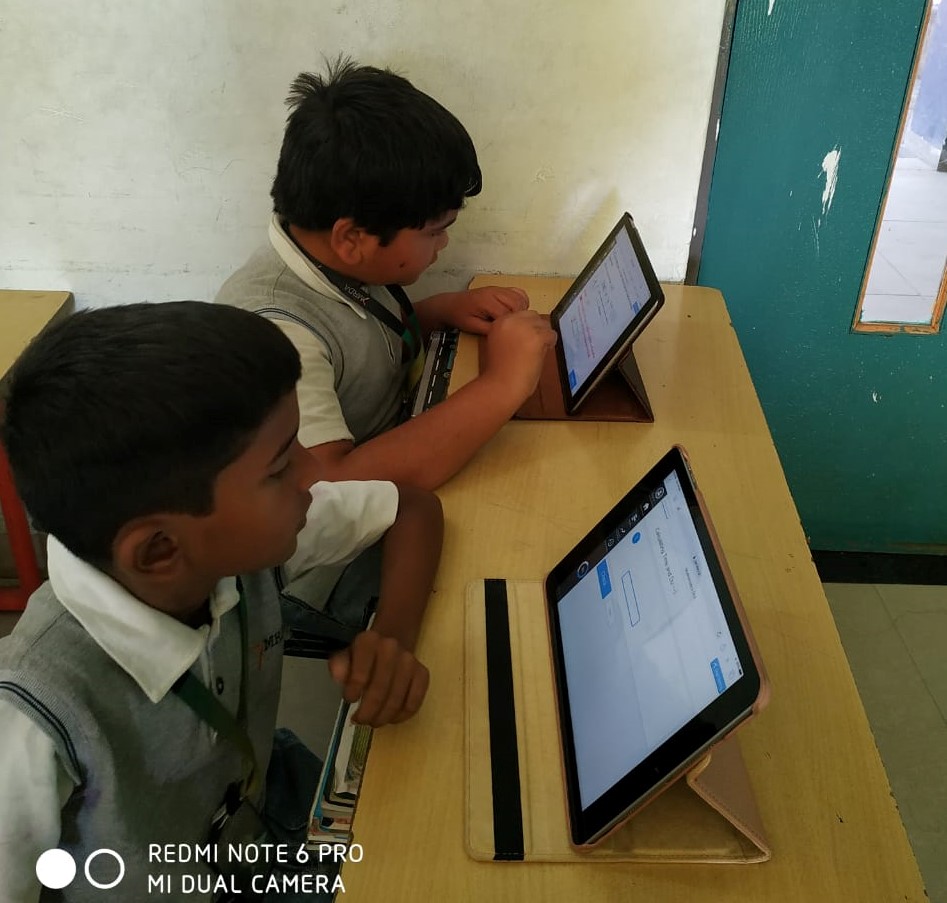 Abundance Mindset Classes
Abundance Mindset building classes cater to :

• Nurturing of all the habits required for bliss & abundance;
• Effectiveness in dealing with people;
• Encouraging leadership & teamwork;
• Developing a strong positive self image;
• Believing in ones uniqueness.

While enjoying the above classes, children subconsciously ponder on their unique talents which help them to choose the right profession.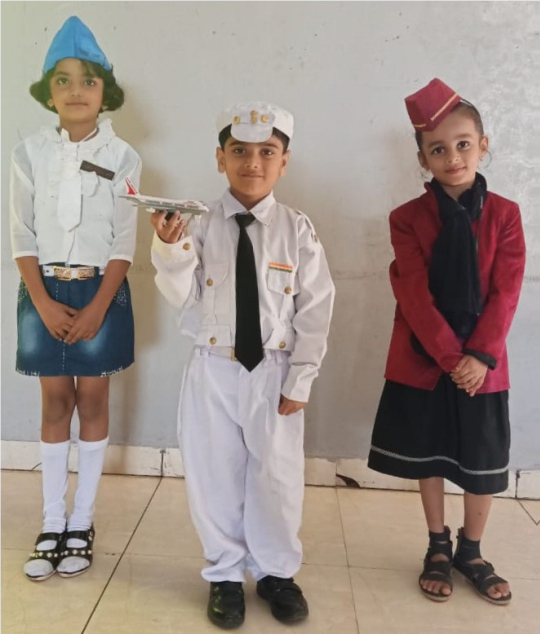 Career Counselling
What should I do after my schooling is over? Which college should I go to? What career path should my child take? What is the right path for me?

Student who are in the final years of their middle school and their parents have many such big questions in their mind. A crucial phase of every student's life is choosing the best courses and universities for their career after 12th Grade. Choosing the right career option is one of the most important decisions that the child and the parents have to take. Parents and students do a lot of research to find out the most suitable course and the best university to enroll. Choosing the right career option is necessary to face the tough competition in world. In addition to this, selecting the right educational institution is equally important.

Career Counseling is a process that focuses on helping one understand one's own self, as well as work trends, so that one can take an informed decision about career and education. Career Counseling helps manage a diverse range of problems such as low concentration levels to poor time management, trust issues with family to non-agreement between parents and children on which career to choose.

We at MRDA provide our students with the best counseling. Some eminent points are

• A qualified career counselor
• Safe and secured environment
• An agreement of trust and confidence
• Relevant psychometric assessments

The career counsellor helps in discovering the potential of the students and advising them the right course. With an increase in the number of opportunities in the market, the importance of career counselling has also increased manifold. Building the motivational level of a student is necessary for long term success and improving the overall performance of a student. Career Counselling at VKE helps student organize their thoughts and ideas and helps them make the right decision. It is an effort to boost their confidence and morale and provide them the skills and attitudes necessary for success in their higher education and life after that. Students nowadays have started exploring various options depending on their talent and interest. Right decision at the right point of time can only make their life successful. To help students make the right choice, career counselling department collaborates with various external agencies who interact with the children throughout the year and also conduct online video lectures explaining them about various career choices and eligibility criteria of various universities across India and abroad. They also connect the students directly with various universities across India which eases the admission struggle for the parent in today's times.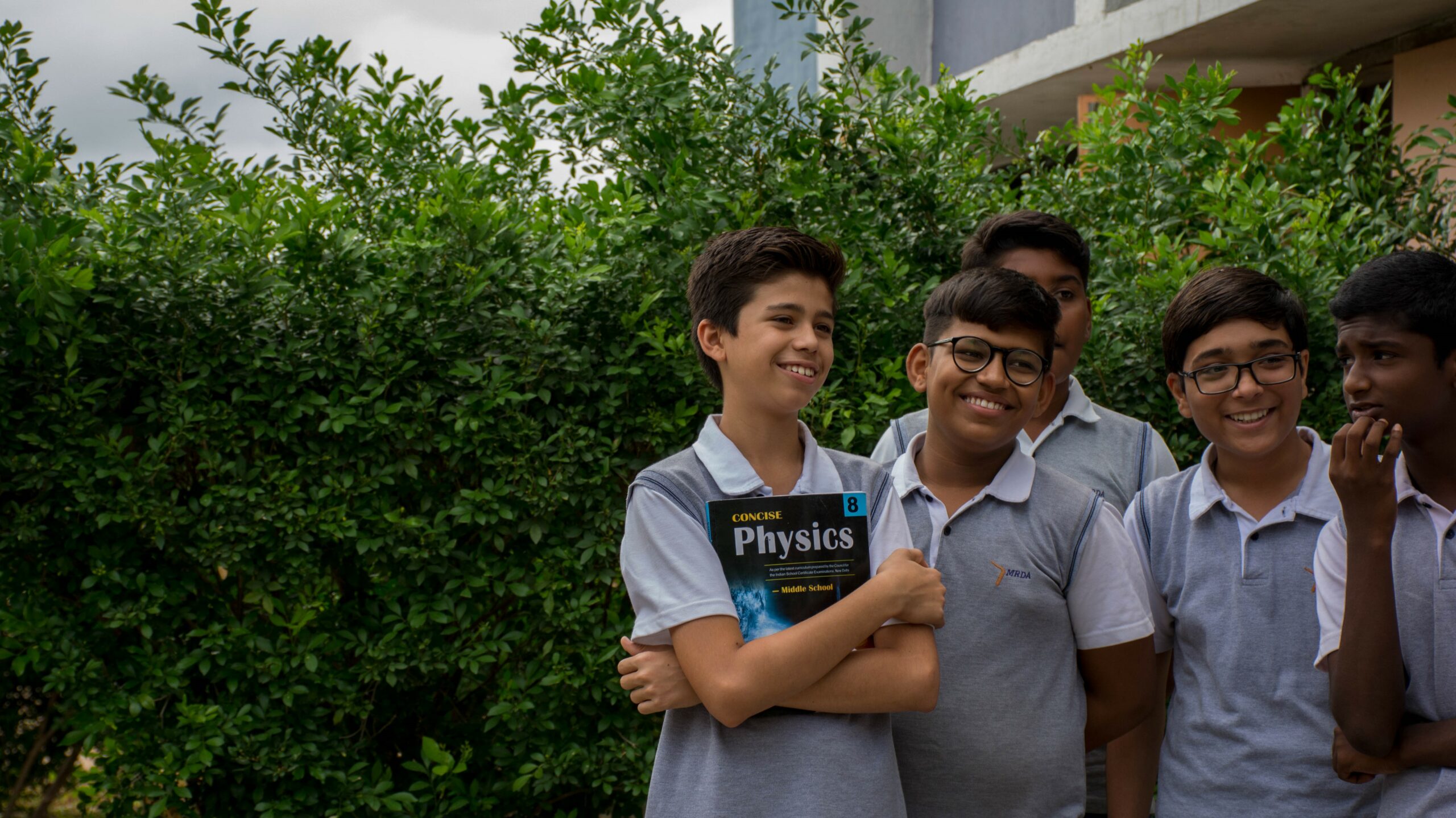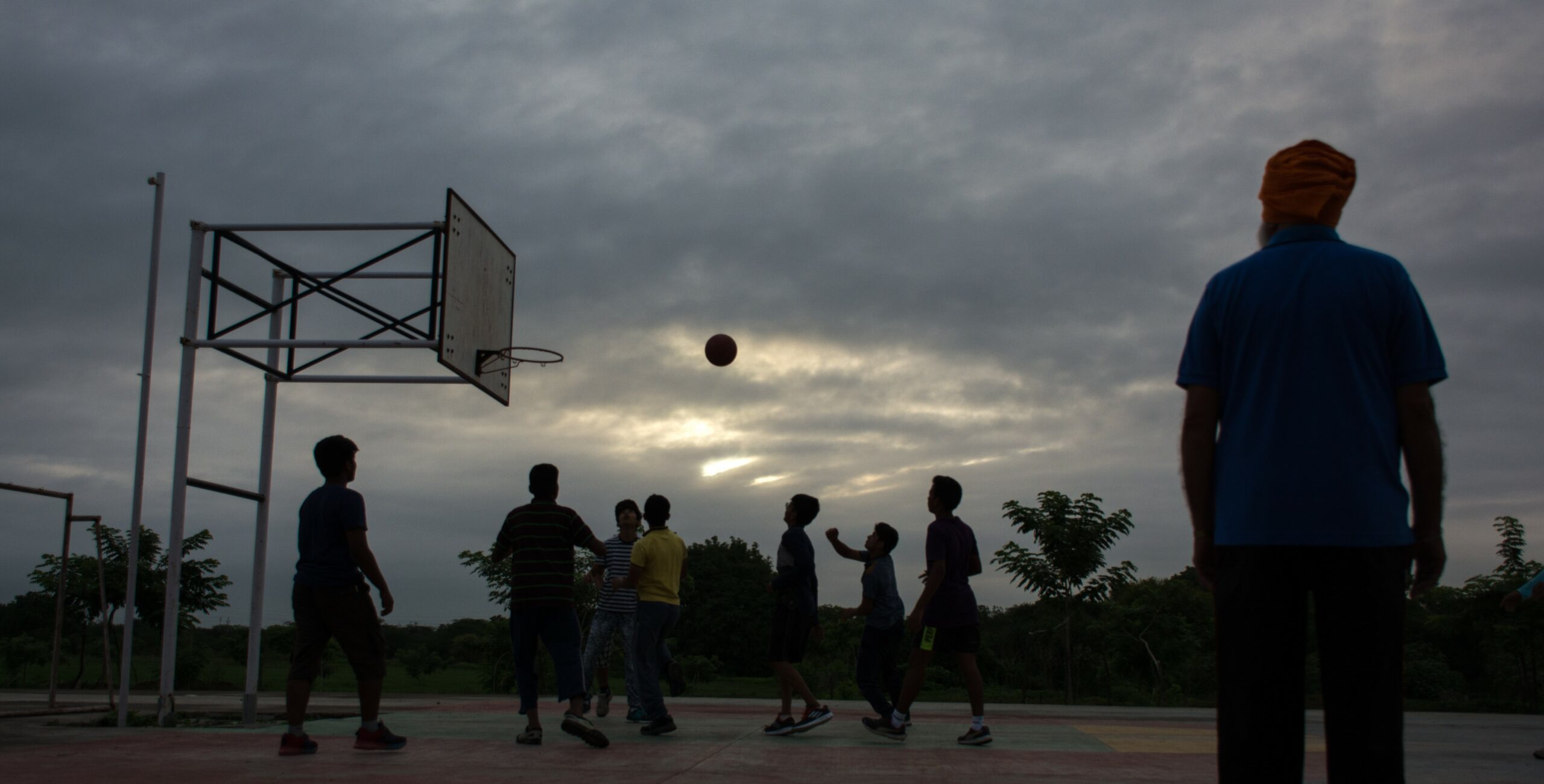 Teaching Staff
The faculty of My Rich Dad's Academy (MRDA) gives a special touch to the holistic and all-round education that each student is promised here. A teacher not only facilitates a student in developing interest and understanding a subject, but also functions as a mentor to them. The faculty of MRDA consists of 45 full-time highly qualified teachers, who have extensive teaching experience in their respective fields. Every teacher imbibes the culture and ethos that is the thread, which unites the entire teaching fraternity of MRDA. This academic community, not only shares knowledge through the regular teaching sessions, but also engages students in a rich and varied extracurricular activities programme - be it art & craft, sports, subject enrichment projects, performing arts, educational trips or excursions and social service.

Being the only ICSE school in entire Jalna district, almost 50% of our total teachers stay on campus and and have relocated to MRDA from the metros. All these outstation teachers are provided furnished 1 & 2 BHK flats inside the school campus in the staff quarter buildings. These teachers who stay on campus also conduct study preps and remedials for the boarders on campus. With all the residential teachers, boarders and passionate management staying on the campus at all times, MRDA has a happy and rich homely culture.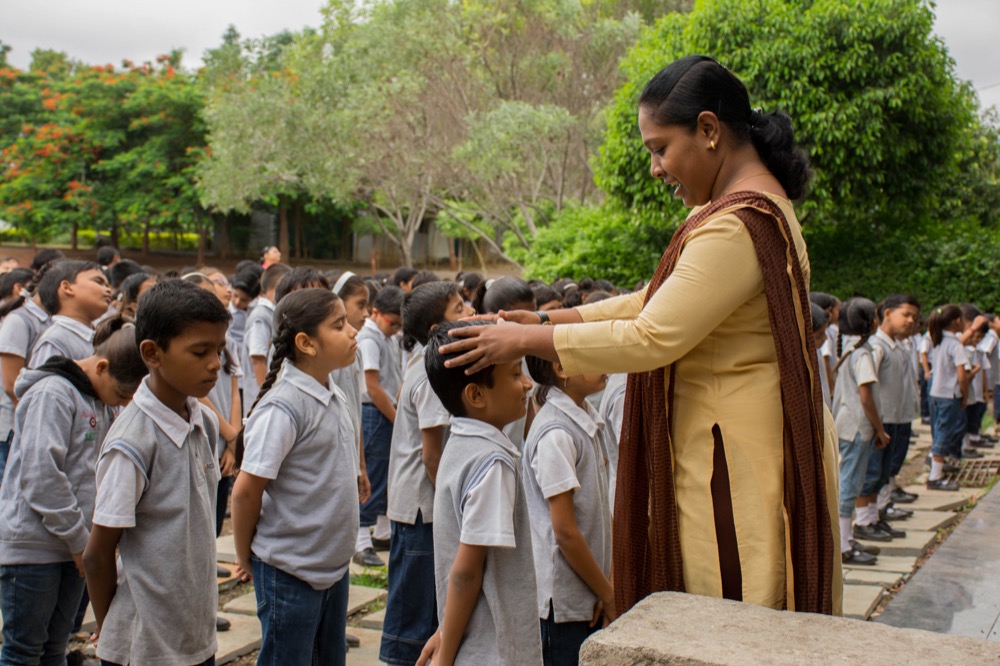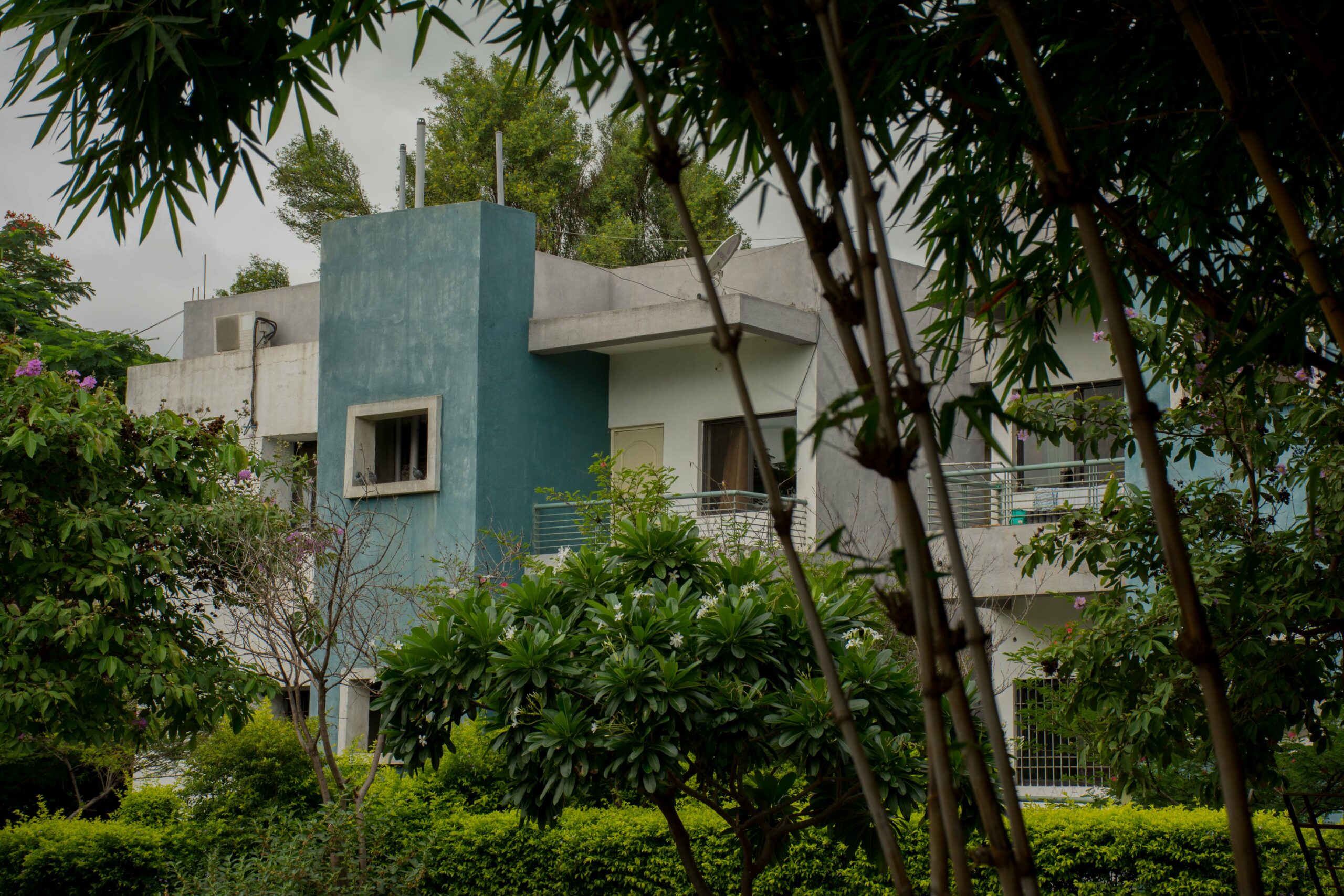 Success Rate - Proudly 100%
MRDA has produced 100% passing results till date. Our boarding students have performed exceptionally well over the years and the chart proves that boarding students do much better than regular day students in ICSE boards. All credit goes to the disciplined balanced daily routine of boarders and our residential teachers who stay on campus itself.